Book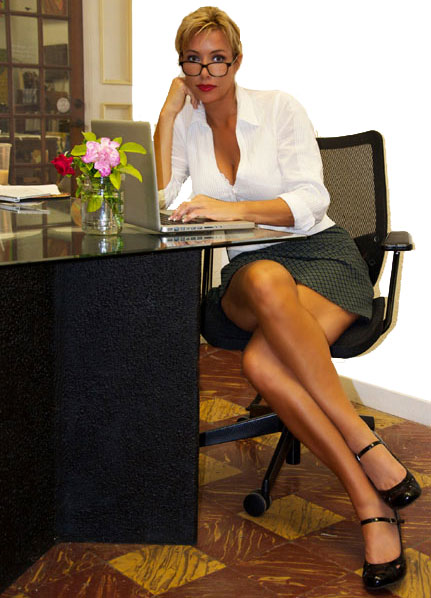 I'm busy typing, editing, reformatting and putting the finishing touches on the Docu-Drama "Rights to our Privates" the true story of how one woman can make a difference in the private lives of a nation.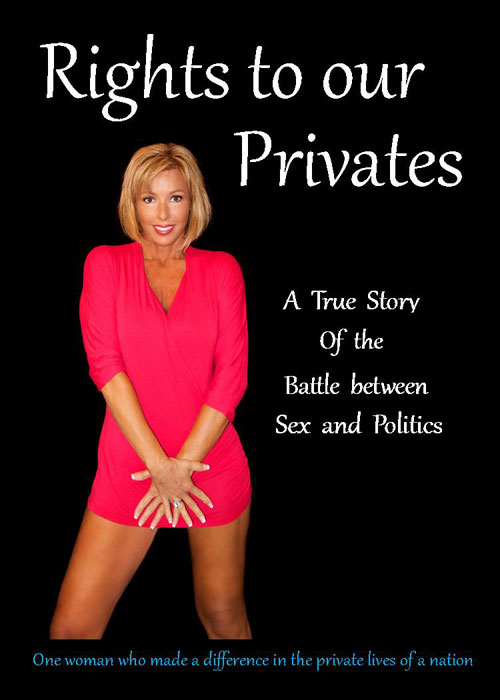 Rights to Our Privates
Is sure to be a best seller. Get your collectors edition now! Preorder your signed, personalized, numbered hardback copies with photos, while they are still available.

HARD COVER, Numbered Editions #201-5000 $59.95
HARD COVER, Signed, Personalized Editions #51-200 $129.95
HARD COVER, Signed, Personalized Editions #1-50 $169.95
FIRST RUN PAPERBACKS, Retail for $14.95,
Preorder Now $11.95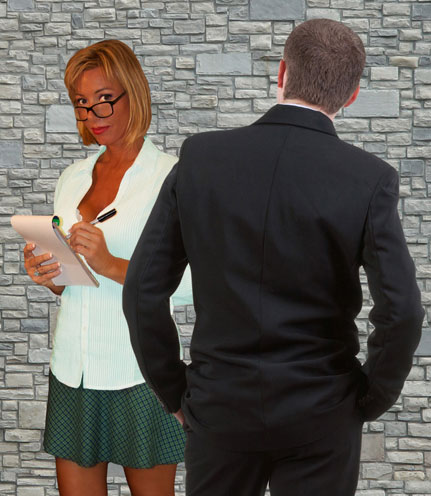 In 1993 Sherri Williams had a simple dream to open an upscale retail boutique on the outskirts of Huntsville Alabama with the sole purpose of helping women and couples better understand and enhance their intimacy. Twenty two years ago the idea of openly providing sincere honest sexual advice to anyone was a completely new concept. Soon she became a counselor to many and her boutiques thrived.
But in a town where churches out-numbered gas stations, the City took notice and in the name of Morality decided that these "Romance Boutiques" must be stopped.
Sherri fought back for the sake of her customers and her livelihood. This led her down the path of political scandal as far reaching as the Presidency. Although Judicial inequities jailed her advocates, Sherri, her attorney and the ACLU fought the law banning the sale of sexual devices for 10 years.
This is a riveting story of sexual privacy as fought for by one woman but governed by our political and judicial systems. A page turning drama of the battle between sex and politics and our Rights to Privacy that hung in the balance.
This book is a work of passion; derived from my 20 years of Romance Boutique ownership and the many women and couples that came to me seeking better intimacy. I took great pride in being able to assist these people with their most private concerns. It was this sense of pride and commitment that inspired me to fight for their rights to privacy when the government passed a law intruding into the sanctity of their bedrooms.
Books
Rights to Our Privates

Sex, Politics, Religion and one woman's battle to kick the government out of our bedrooms. Her modest Kentucky childhood was filled with divorce and drama. She left at 17 for the big city with nothing more than naive ambition. She soon realized it was her dream to help couples inspire intimacy in their relationships. The many aspects of and variations of intimacy lead her down many paths and her Alabama Romance Boutiques thrived. In 1998 Alabama passed a law banning the sale of marital aids. Sherri refused to walk away. So began the 10 year Civil Rights battle to restore a nations right to privacy. This intriguing journey from small town girl to Civil Rights activist is a must read.
More Books

The Tiger and the Nymph
Visit our YouTube Channel
I have been working with the producer of Sticky - The Self Love Story. As one of the persons interviewed in this extremely entertaining documentary. I attend some of the screening events and answer questions from the audience. To attend a movie screening or to purchase this movie go to: stickythemovie.com
Much has been reported about the Romance Boutiques and the woman that sued the State of Alabama for the sake of a community and the civil rights of a nation.