About Me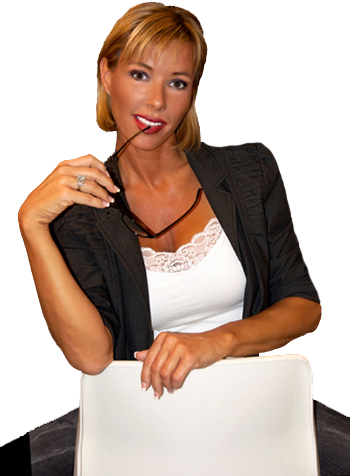 Really I'm just a simple country girl born and raised in North Western Kentucky. My father taught me to fish, hunt, canoe, garden and the value of integrity. He is never without it.

When I opened an upscale romance boutique on the buckle of the bible belt in Alabama, it was out of a sincere desire to help people in the only way I knew I could. But over twenty years ago in 1993 it wasn't fashionable, even barely acceptable to speak openly and honestly about sexuality. I gave women and a couples a comfortable environment and assistance with exploring the more intimate side of their relationships. They gave me their trust, their patronage and from there we both grew successfully as one.
In response, Alabama passed the law banning the sale of all adult toys on the premise that they were immoral. I chose to support the customers that I had grown to love and respect in those 4 years the boutiques thrived. For the 10 years thereafter, Federal lawsuits dominated my life and the media. It was the strength and support of the community, the local law firm of Fees and Burgess and the ACLU that stood in justifiable defense of Alabamians rights to privacy, free from governmental intrusions into their bedrooms. To me, it never was about the fight. It was only about keeping my stores open for all those men, women and couples that benefited from the products and the open lines of intimate communication that resulted. I was proud to fight for them, my integrity was at stake. The battle was far from predictable and because it was more shocking, more dramatic and more scandalous than I could ever image, I've decided I have to write this book, regardless of the consequences to my personal wellbeing.
Many people have asked me why did I even consider opening a Romance Boutique in Alabama. Often I would say that it's because women and couples needed a an upscale boutique to shop for very intimate things, but the honest answer is that I had finally confronted the demons of the many divorces I endured and realized that I only wanted and needed to help others to better understand intimacy so that they can salvage their relationships. I came from nothing and had not a dime to my name. I was fueled entirely by my desire to help others somehow knowing that by helping them, I would heal myself.
Contact me with any questions or concerns you may have, but remember, I'm just one person on a short deadline.
Books
Rights to Our Privates

Sex, Politics, Religion and one woman's battle to kick the government out of our bedrooms. Her modest Kentucky childhood was filled with divorce and drama. She left at 17 for the big city with nothing more than naive ambition. She soon realized it was her dream to help couples inspire intimacy in their relationships. The many aspects of and variations of intimacy lead her down many paths and her Alabama Romance Boutiques thrived. In 1998 Alabama passed a law banning the sale of marital aids. Sherri refused to walk away. So began the 10 year Civil Rights battle to restore a nations right to privacy. This intriguing journey from small town girl to Civil Rights activist is a must read.
More Books

The Tiger and the Nymph
Visit our YouTube Channel
I have been working with the producer of Sticky - The Self Love Story. As one of the persons interviewed in this extremely entertaining documentary. I attend some of the screening events and answer questions from the audience. To attend a movie screening or to purchase this movie go to: stickythemovie.com
Much has been reported about the Romance Boutiques and the woman that sued the State of Alabama for the sake of a community and the civil rights of a nation.